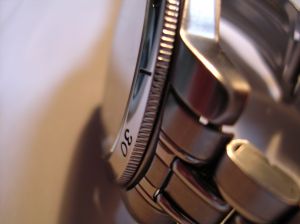 Over the past two weeks, we've looked at sports idioms and food expressions. This week, let's focus on time idioms and expressions. Here are my top 7 favourite English time idioms and expressions:
to kill time
Meaning: to keep yourself entertained (usually when you are waiting for something).
Example: My train was late so I killed time by reading a book.
a stitch in time saves nine
Meaning: repairing something when before it has time to become seriously damaged is quicker and more effective than waiting until it is more seriously damaged
Example: You really need to get that roof fixed before the rainy season. Remember, a stitch in time saves nine.
big time
Meaning: in an extreme way / very much
Example: My brother loves motorbikes, big time!
time out (noun)
Meaning: a rest or break from an activity
Example: We've been working on this proposal all morning. Let's take a time out come back to it after lunch.
high time
Meaning: time to do something you should have already done
Meaning: It's high time you called that publisher. You've been putting it off for weeks.
time flies
Meaning: time passes quickly
Example: Time flies when you're having fun.
time is on your side
Meaning: to have plenty of time in which to accomplish a task
Example: We have two weeks until the deadline so time is on our side.
Today's image is by Vit Dlouhy.