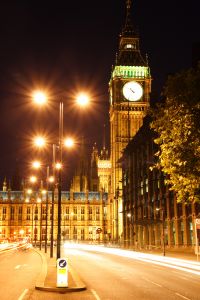 In my Travel Thursdays series, we've seen loads of exciting places to study English all over the world. What about if you don't have enough time and money to travel to another country to learn English, though?
Studying English at home using the Internet is a really practical option nowadays. Some people even prefer it to a regular school because they find it fits in with their schedule better or because they prefer to study alone, at their own pace.
I've been living in Indonesia for the last five years but next week, I'm going home to London permanently. This means two things. Firstly, I'm going to have to get used to the famous (terrible) British weather again. Secondly, and more importantly, all my live classes will be coming directly from London.
Once I get back home, I'll introduce more information about London and English culture to this blog and you can expect to see a lot more videos.
If you want to take live one-to-one English classes with me and find out more about what it's like living in London, just send me an email and we can arrange a time for a free trial lesson. I'm looking forward to hearing from you.
Today's image is by Aidas Zubkonis.