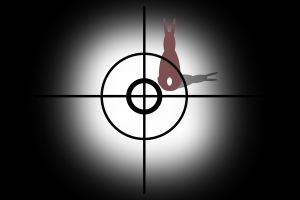 A marksman is an person who is good at shooting. In this article on the BBC News website, we can see the word in context.
Marksmen are searching empty buildings, woods and fields in and around a town in north-east England in the hunt for suspected gunman Raoul Moat.
Let's hope they can arrest him without needing to shoot.