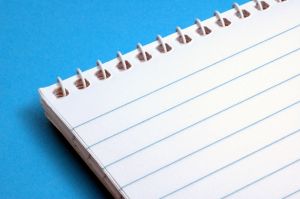 One of the most common things people ask me about every day is how to practise English. My opinion is that there's no single best way to practise English. How you should practise English depends on your personality, what kind of learner you are, and how much time you have available.
When you are choosing how to practise English, you also need to think about what kind of resources you have available. If you have some money to spare, you could go on a course or take private English classes. In that case, the teacher will be able to help you find resources to practise English with.
If you are on a budget, there are lots of great free resources online to choose from but you will need to organise how you use them yourself. Sometimes, it can be difficult to decide which resources will work best for you and how to use them to practise English.
To help you out, I've put together a list of all the most popular tips I've shared on the World of Words about how to practise English. Remember, we're all different so some of the tips will work better for you than others so it's best to try out a few of them and continue with those you find work best.
Different methods of practising English for different types of learners
How to practise reading in English:
How to improve your confidence and conversation skills:
Organisation and making time to study English:
Remember, if you have any more questions about learning English, you can ask me on Twitter (I am online a lot!) or take an online English lesson with me via. Skype. I'm giving away free 20-minute trial classes at the moment, so why not contact me to arrange a trial class and I'll help answer all your questions!
Today's image is by Doctor A.