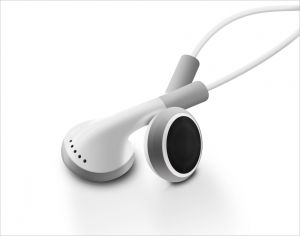 There are loads of great English podcasts out there. Some focus on specific grammar points and others are more conversation-based. Whatever your preference, there's something out there for you.
If you are a busy person, it can be hard to find time to listen to podcasts, though. Here are five fun ways to listen to English podcasts that fit in with your daily schedule.
1. When you are working out. I used to listen to Japanese podcasts when I was running and found it was a great way to find a time when nobody would disturb me. The rainy season has started now, though so I can't listen when I'm running. I don't want my iPod to get wet!
2. On the train. There is a lot of background noise on trains which can make listening a challenge. This is good practice because in real life, we don't usually have a nice, quiet classroom to listen to people speaking in!
3. In your car. If you spend a lot of time driving, your car can be an ideal place to practise English. You can concentrate and nobody can disturb you. You can even practise speaking and don't have to worry about disturbing other people. It's a nice way to avoid getting stressed on traffic jams, too.
4. At work. You could listen to an English podcast on your lunch break or even while you are supposed to be working. Just make sure your boss doesn't catch you!
5. With a friend. I have mentioned before what an advantage it is to have someone to study with. If you have a friend who is also studying English, subscribe to the same podcasts so you can discuss them and make sure you fully understand any new grammar points of vocabulary in them.
Which English podcasts do you subscribe to?
Today's image is by Allan Sorensen.