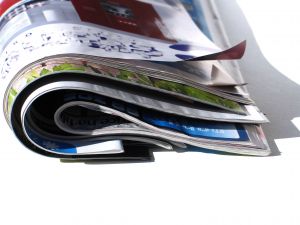 Last week, we had a look at different types of English reading skills. This week, let's focus on skim reading in more detail. Skim reading is a useful skill to develop and it's easy to learn.
The most common uses of skim reading are:
browsing the news
reading a magazine
looking through long e-mails
looking at adverts
How to do it:
Look at the title to get an idea of the context.
Don't try to understand every individual word. Read quickly and try to understand the general meaning.
In long paragraphs, focus on the beginning and end.
In short paragraphs, focus on the most important words.
Don't stop halfway through. You'll forget where you were and need to change to a different style of reading to find your place again.
Learning to skim well will help you improve your English reading skills in two ways. Firstly, you will be able to read faster. Secondly, you will find it helps you develop your skills at guessing new words from context.
What have you skim read today?
This is part of my 'Tuesday Tips' series. Every Tuesday, I share a simple tip on how to improve your language skills. Some of these are techniques I use with students in class and others are things I've found work well when learning languages myself. If you decide to try them out, let me know how they went by leaving a comment below the article. Click here to see some more tips on how to improve your English.
Today's image is by Sanja Gjenero.